Dates and Location
The 42nd Annual Scientific and Technology Conference of the American Auditory Society will be held in Scottsdale, Arizona at the Chaparral Suites Hotel from Thursday, March 5 through Saturday, March 7, 2015.

Chaparral Suites Scottsdale

5001 N Scottsdale Rd
Scottsdale, Arizona

Hotel Reservations

Attendees can call in hotel reservations on the Chaparral's toll-tree reservations number, 1-800-528-1456. Be sure to reference the American Auditory Society 2015 Annual Meeting to secure our special group rate. Reservations can also be made online. Click here to proceed with an online reservation.
A complimentary full American breakfast and happy hour are offered daily to guests of the hotel. Reliable, safe babysitting and child program services are available through the hotel, which is also pet-friendly and has free internet access in each room. Further questions regarding hotel facilities and other services should be directed to the hotel (www.chaparralsuites.com).
Travel and Ground Transportation
Phoenix Sky Harbor International Airport (PHX), served by over 15 domestic and international carriers, is 10 miles from the Chaparral Suites Scottsdale Hotel. A complimentary shuttle is available to and from the hotel from 6:00 a.m. until 10:00 p.m. daily. Ground transportation is also available via taxicab, rental cars, and limousines at all terminals. Average one-way taxi fare from the airport to the hotel is approximately $30 - $35. All major car rental companies are represented at Sky Harbor International airport. The Scottsdale Trolley ("Ollie the Trolley") stops just outside the Chaparral Suites to allow you to explore downtown Scottsdale to your heart's content, all at no cost.
Airport Pickups
A complimentary shuttle is available to and from the hotel from 6:00 am to 9:00 pm, daily. After you collect your luggage from the baggage claim, please use one of the white courtesy phones to call Chaparral Suites or call the Hotel directly at (480) 949-1414. The hotel operator will tell you when the next shuttle is expected to arrive and will direct you to the pick-up area.
Airport Drop-offs
When you check-in, please reserve the return shuttle for the day of your departure with the front desk.
For more information, please contact the hotel for instructions on the complimentary hotel shuttle service or refer to the hotel website www.chaparralsuites.com.
Local Attractions
Located in the beautiful Valley of the Sun, Scottsdale offers something for everyone, from outdoor recreation to shopping, fine dining and nightlife, cultural attractions and the arts, and easy access to side trips.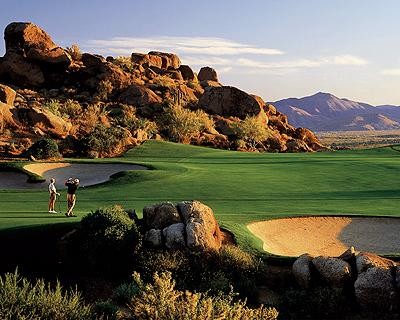 With over 200 golf courses within a 30-minute drive of the hotel, and 30 easily accessible local courses, the meeting venue offers the opportunity for a fun golf outing for players at any level. Hiking, horseback riding, rock climbing, tennis, and swimming are also a few other ways to enjoy Scottsdale's mild weather and winter sun. Indulge yourself at one of the 130 spas in the Valley, then enjoy dinner at one of Scottsdale's many restaurants featuring a wide array of American, Mexican, Mediterranean, Asian and Pacific Rim, and Southwestern food.
Shopping can't be beat in Scottsdale, with its multi-level Scottsdale Fashion Square, and the historic Fifth Avenue shops with rows of art galleries, boutiques, and local and Native American arts and jewelry. Museum buffs will find unique museums and collections all over the Phoenix and Scottsdale area, including the stunning Heard Museum of Native American Arts, Frank Lloyd Wright's Taliesin West Museum, the Scottsdale Museum of Contemporary Art, the Pueblo Grande Museum and Archeological Park, and the Air Force Arizona Wing Aviation Museum. And for the sports enthusiast, Scottsdale is Spring Training home to the San Francisco Giants, Colorado Rockies, and Arizona Diamondbacks. Games with MLB teams are scheduled throughout March.
To extend your stay in the Scottsdale area, plan a side trip to the breathtaking Grand Canyon (233 miles), beautiful red-rock Sedona (122 miles), Las Vegas (400 miles), or Tucson (120 miles).
A Special Note for the Disabled
AAS wishes to take steps that are required to ensure that no individual with a disability is excluded, denied services, segregated or otherwise treated differently than other individuals because of the absence of auxiliary aids and services. If you need any auxiliary aids or services identified in the American with Disabilities Act, or any assistance in registering for this course please contact AAS at amaudsoc@comcast.net, via telephone at (877) 746-8315, or write to AAS, PO Box 779, Pennsville, NJ 08070.
Weather
The average daytime temperature for March in Scottsdale is 74.7o F, with nighttime temperatures in the low 50o F range. While it is usually mild and pleasant during the day, it is wise to bring a jacket or light coat for the evening.
And remember…..attend the meeting!